string(0) ""
Visit the museum
Aéroport de Paris
Le Bourget BP 173
93352 Le Bourget Cedex France
Opening hours
The museum is open every day except Mondays:
between 10am and 6pm from April 1st to september 30th
between 10am and 5pm from October 1st to March 31th.
Annual closure: December 25th and January 1st.
Immerse yourself into the amazing history of aviation and space.
Only 10 minutes away from Paris, come and visit the air and space museum and discover over 150 airplanes and flying machines, authentic witnesses of the conquest of the sky: one of the most extraordinary scientific, technical and human adventures!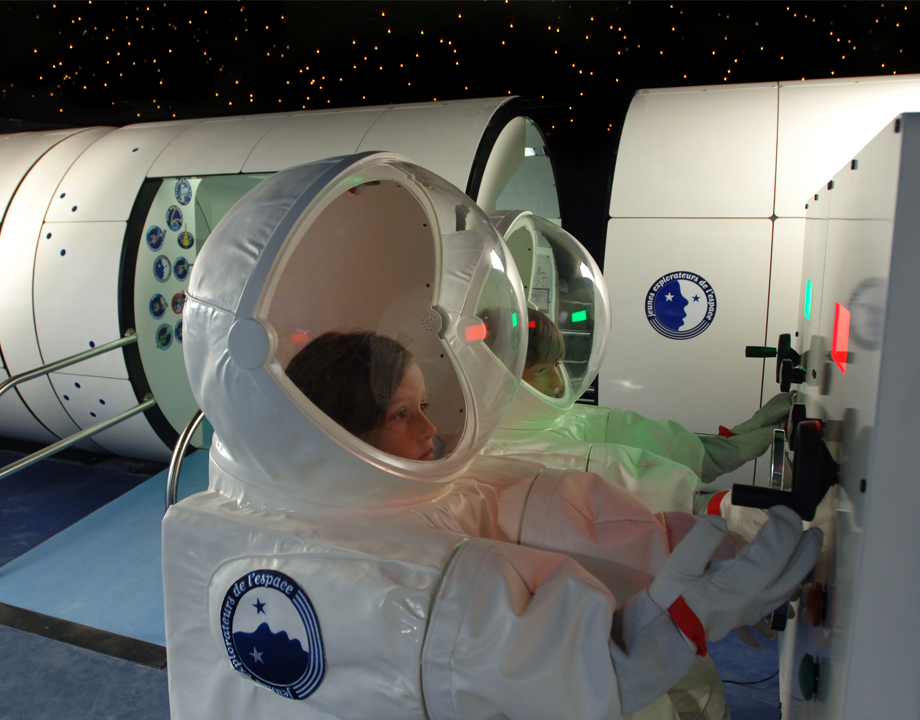 Planète Pilote
An area for the 6-12 years old. Over 1000m2, children can discover and use freely more than 40 interactive manipulations on the themeof Aeronautics and Space, during 75 minutes long sessions. Every open day. 4-5 sessions per days.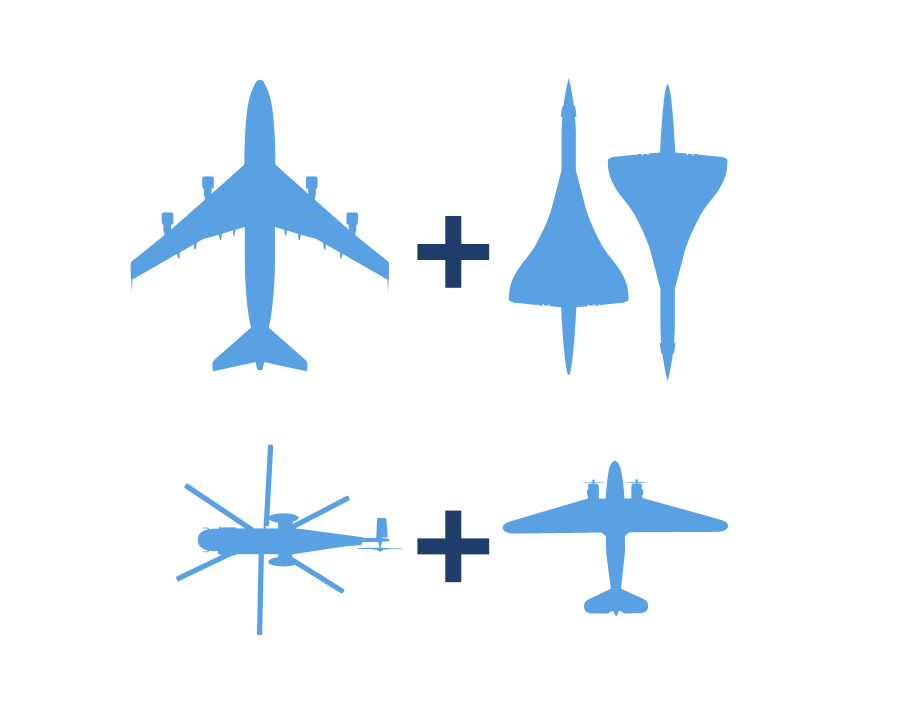 Forfait Avions
Get on 4 Myhts !
Discover the hidden sides of Boeing 747 and of the two Concorde, experience the D-Day from the Dakota. Every opening day. Open visit.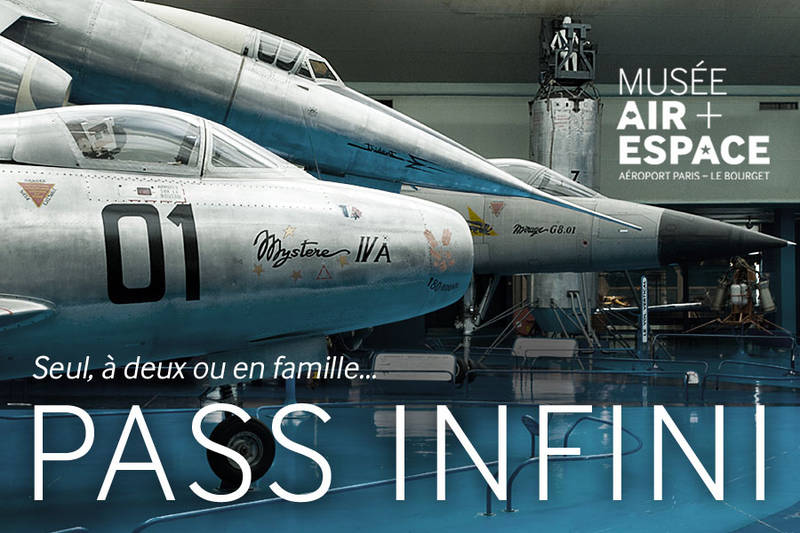 Without moderation! Alone, for two, even in family, the infinite PASS, It's the unlimited museum with a unique price list. Find us on our website to discover all the advantages and the prices and get your infinite PASS.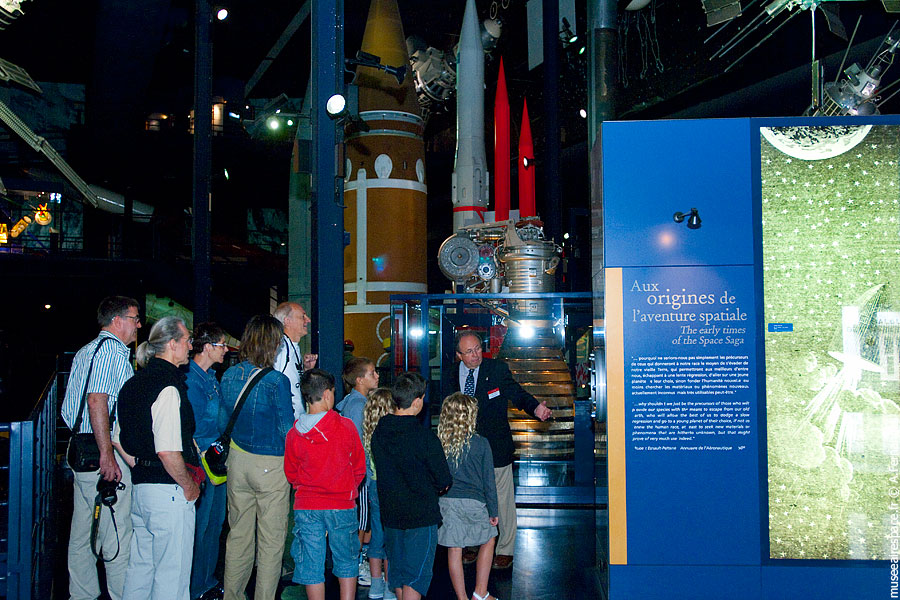 To know more about aeronautics and space. Take part to a guided tour of 45 minutes in small groups to explore the main themes of aeronautics and space exploration. First week-end of each month. 3 – 4 visits by theme per day.
PASS 1
1 animation
Full price : 9 €
Reduced price : 7 €
PASS 2
2 animations
Full price : 14 €
Reduced price : 11 €
PASS 3
3 animations
Full price : 17 €
Reduced price : 13 €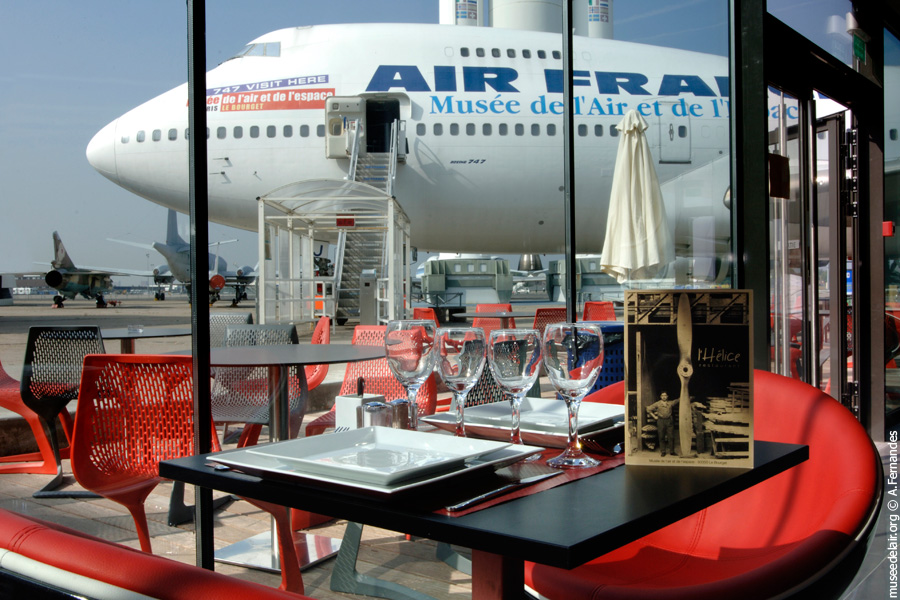 For your lunch break, discover the traditional and international cuisine of « L'Hélice » restaurant, and enjoy the view over the Boeing 747. Different spaces are available according to your wishes: a restaurant, a bar and a snack-bar.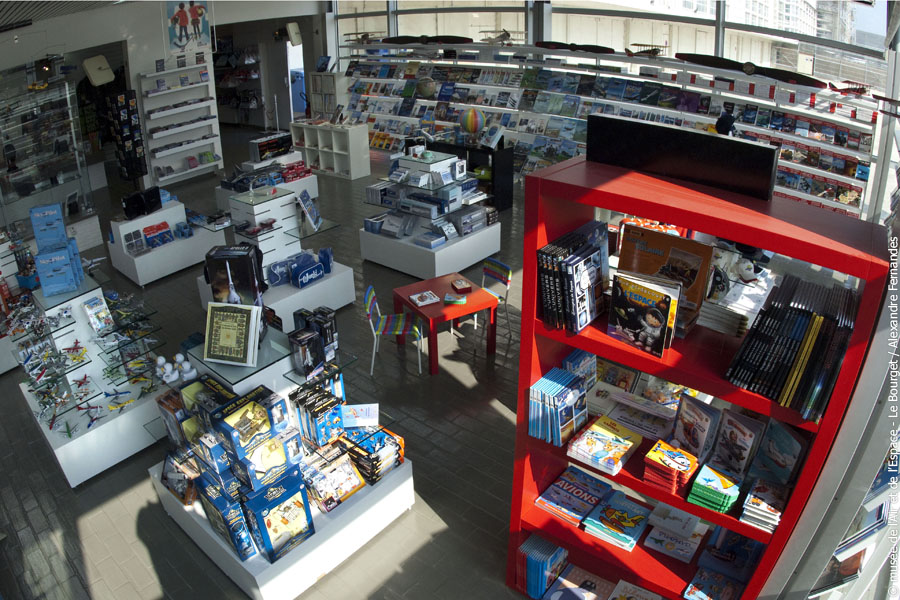 Learn more or buy a souvenir? The museum's gift shop proposes youa large selection of aeronautical and spatial books as well as many objects for adults and children.
Come to the museum Air and Space
The Air and Space Museum is located on the site of the Paris – Le Bourget Airport, within 10 minutes from Paris by the highway A1. 2nd bus stop (line 350) after the Porte de la Chapelle. It is also accessible from the N2, the metro (M7) and the RER B + Bus (line 152) .
By car:
Highway A1, take exit N°5 «Aéroport du Bourget ». Car parks on site.
By Bus:
Bus N°350 direct line from Paris and Roissypole.
By RER & Metro:
Metro N°7 La courneuve-8 mai 1945 + Bus 152
RER B Le Bourget + Bus 152