Wishing to explore the National Air and Space Museum of France? If you're looking for some information about accessibility at the museum, you are in the right place!
We make it our priority to meet the needs of all visitors and to ensure they have a safe and enjoyable visit. Here you can find some information depending on your situation:
Visitors with physical disabilities
Visitors with hearing impairment
Visitors with learning disabilities
Visitors with visual impairment
Wheelchairs are available free of charge at the reception desk/ticket office, in exchange for a proof of ID. You cannot take them outside of the museum's site.
Electric stair climbing chairs are made available for visitors with reduced mobility to get on the Boeing 747 and the Dakota – Please ask a member of the security post.  In the Concorde Hall, physically disabled visitors can have access to a touch to enhance their experience thanks to digital contents and a 3D replica depicting the Concorde Sierra Delta in much detail.
Accessible restrooms are also available for visitors with reduced mobility:
In the Grande Galerie (north and south wings)
Opposite the Helicopter Hall
Accessibility during events
We strive to include information about accessibility in our programmes and, as much as possible, to make events accessible to all visitors.
If you need more information, you can visit our FAQ or contact us on social media. We will try our best to reply as soon as possible.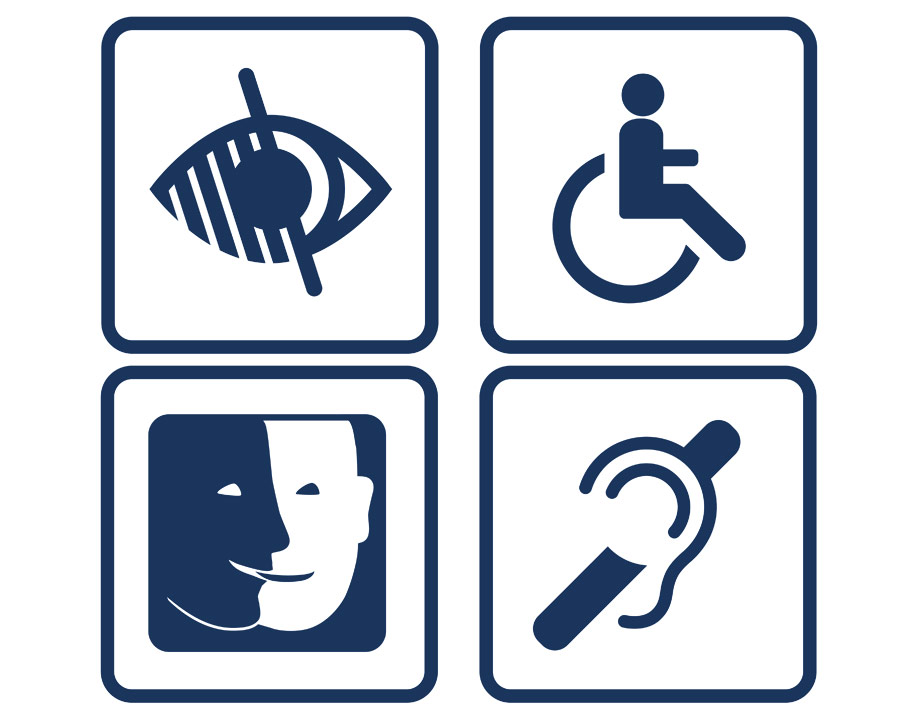 Caisse d'Épargne Île-de-France's support has enabled the National Air and Space Museum of France to improve its accessibility and made it possible, in 2013, to lay the groundwork for making the museum's buildings more accessible. From 2014 on, Caisse d'Épargne Île-de-France has continued its contribution to the museum's efforts towards accessibility and inclusion, helping the museum in the acquisition of three wheelchairs for visitors with reduced mobility and in its work on adding subtitles to the audio-visual content available in the Space Hall.